CMS displays its Energy Management Solutions at INTELECT Expo in Mumbai
Mumbai, India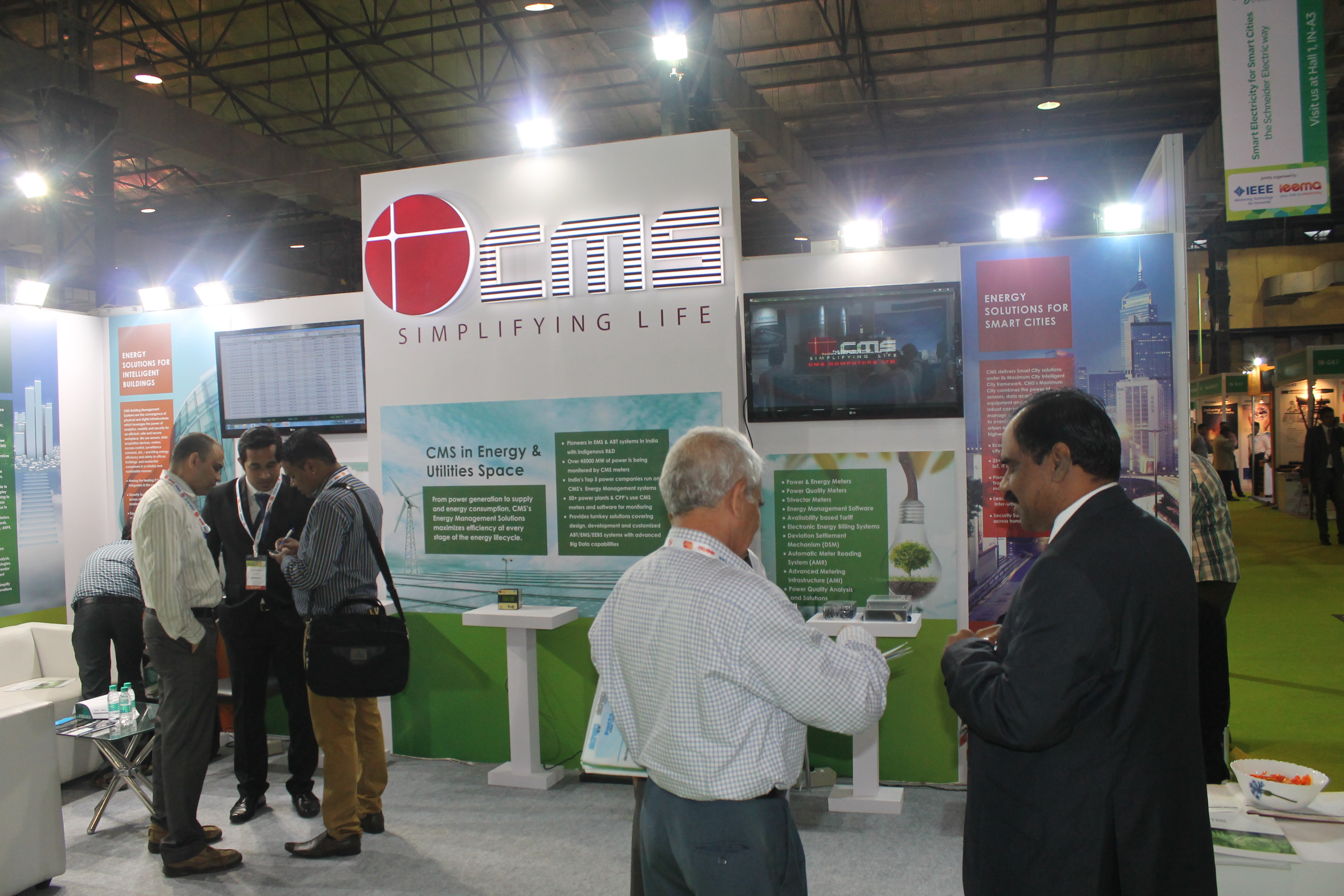 Mumbai: CMS Computers successfully participated in IEEE-IEEMA INTELECT Conference & Exposition between January 22-24, 2015 in Mumbai.
INTELECT is a first of its kind exposition on energy management which objectively focuses on latest developments in solutions related to power industry. More than 100 exhibitors took part and more 10,000 visitors gathered at the three-day expo organised by Indian Electrical & Electronics Manufacturers' Association (IEEMA), an apex industry association of manufacturers of electrical, industrial electronics and allied industries.
CMS showcased a wide array of metering, energy monitoring and building management solutions through product demonstrations and audio visuals at the expo. Our energy management experts gave detailed information to visitors about the software and metering systems.
CMS also showcased its Building Management Solutions such as surveillance management and workforce, parking management, HVAC and Access Control, etc
CMS will participate in upcoming events related to energy management and smart cities. Stay tuned for more updates!