CMS grabs Clean Energy Awards for its Energy Management Solutions
Mumbai, India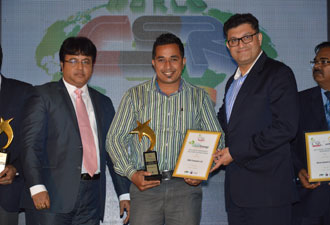 Adding yet another feather to its cap, CMS has bagged Energy Management Solutions Award at India Clean Energy Summit held in Mumbai. The event was organised by World CSR Congress, a leading event and business intelligence company in India.
The esteemed jury panel consisiting of industry experts and editors selected CMS for enabling power and manufacturing industries with energy efficiency and monitoring systems. CMS's energy management solutions are well known for durability, cost-effectiveness and precision, as India's top 10 power companies use CMS's energy metering and software solutions.
The award bears witness to CMS's commitment to simplify energy management and its growth as India's leading solution provider in the power industry.