CMS wins Traffic Management & Leadership Awards
Mumbai, Maharashtra, India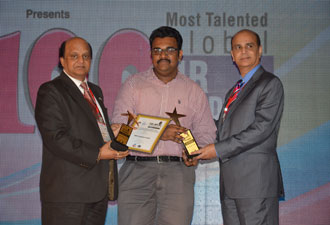 CMS Computers has been conferred with two awards for providing innovative solutions in traffic management at Traffic Management & Leadership Awards in Mumbai. CMS received the award for implementing India's first Area Traffic Control project in Mumbai.
CMS worked closely with Municipal Corporation of Greater Mumbai to link more than 250 traffic signals with Area Traffic Control systems, making Traffic monitoring easier and convenient for traffic police in the city.
We also won an award for Disaster Management Award in relation to installing and maintaining Variable Message Signs Systems, which plays a critical role during natural disasters time and again.
The event was organised by Stars of The Industry Group, a leading Mumbai-based event and business intelligence company.