CMS Participated in 2nd Annual conference on Metering in India organized by PowerLine and Smart Utilities.
Hyatt Regency, New Delhi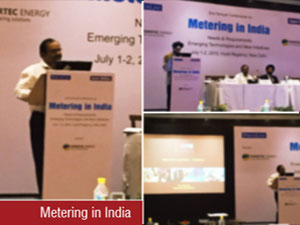 Mr R. Rammohan from CMS Computers was invited as special guest for the conference to give insights on Meter Data Acquisition and efficient utilization of meter data for analytics. He emphasized the need to have a disciplined process towards Meter Data Acquisition and use of new generation technologies for Smart Grid and Smart City implementation.